Rocket League Tournament Time Tracker: Never Miss a Match Again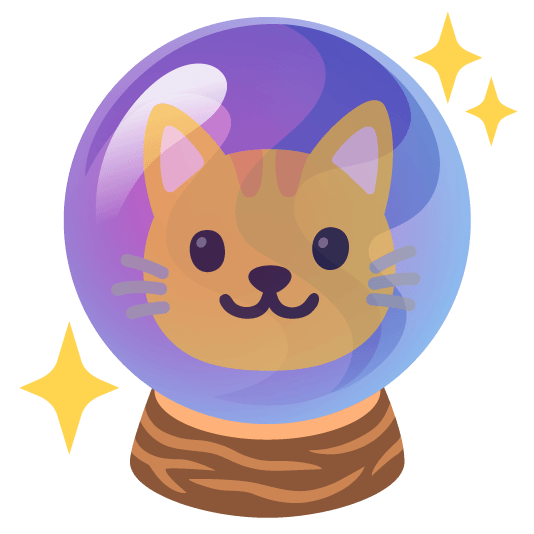 Author
Tournacat
A generally awesome cat. 🐾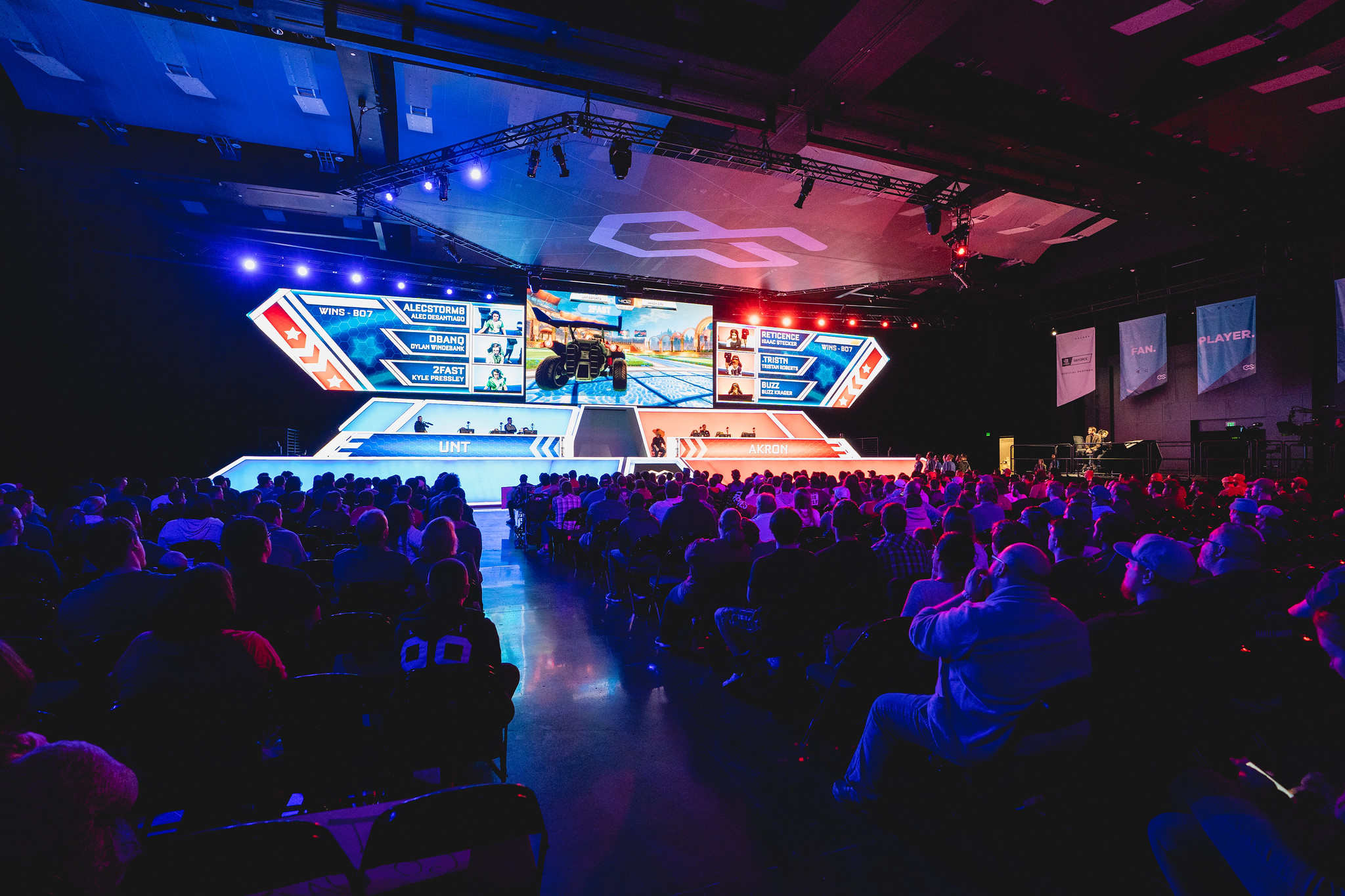 Rocket League has experienced a remarkable surge in popularity, establishing itself as a thrilling and competitive Esport. Combining the excitement of soccer with high-octane vehicular chaos, Rocket League has captivated gamers and sports enthusiasts worldwide. Its easy-to-understand mechanics and exhilarating gameplay have propelled it to become a global phenomenon.
TL;DR: Discover Tournacat, the essential tool for Rocket League Esports fans, allowing you to effortlessly track tournament times, sync schedules to Google Calendar, and never miss a match again.
The Rise of Rocket League Esports #
Rocket League has swiftly transformed into a thriving Esport, captivating players and viewers alike. Its competitive scene boasts talented players and teams who engage in high-stakes tournaments to achieve victory and cement their place in Rocket League history.
Major Rocket League tournaments, such as the Rocket League Championship Series (RLCS) and the Intel World Open, showcase the pinnacle of talent and offer a platform for players to shine on an international stage. These tournaments draw massive audiences, delivering exhilarating spectacles filled with intense competition, awe-inspiring goals, and jaw-dropping saves.
Embracing the Excitement #
The world of Rocket League Esports is a realm of unparalleled intensity and excitement. Witnessing aerial acrobatics, lightning-fast dribbling, and strategic teamwork leaves spectators at the edge of their seats. Whether you're a fan or a player, immersing yourself in Rocket League Esports means being part of a community where extraordinary talent and breathtaking plays unfold before your eyes.
Staying Updated #
In the world of Rocket League Esports, staying up-to-date with tournament schedules is crucial. With a multitude of tournaments taking place throughout the year, keeping track of dates, times, and venues is essential to fully immerse yourself in the intense action and support your favorite teams.
The world of Rocket League Esports is a whirlwind of non-stop tournaments, each brimming with thrilling matches and fierce competition. However, for fans and gamers alike, keeping up with the sheer number of Rocket League tournaments can be a daunting task.
Introducing Tournacat: Never Miss a Match Again #
📆 Google Calendar + 🕹️ Esports Schedules = 😻 Tournacat
Say goodbye to the stress of managing multiple tournament schedules and the fear of missing out on thrilling Rocket League matches. Meet Tournacat, your ultimate solution for tracking Rocket League tournament times.
Tournacat is a convenient add-on designed specifically for Esports enthusiasts. With its user-friendly interface and powerful features, Tournacat ensures that you never miss a match. It seamlessly syncs upcoming Rocket League tournament schedules to your calendar, providing real-time updates and reminders.
Seamlessly Integrated with Google Calendar #
Tournacat is a powerful Google Calendar add-on that has been tailor-made for Rocket League Esports. By leveraging the capabilities of Google Calendar, Tournacat provides a seamless and efficient way to manage your tournament schedules.
Automatic Syncing of Upcoming Tournaments #
With Tournacat, you can bid farewell to the tedious task of manually updating your calendar. This innovative tool automatically syncs upcoming Rocket League tournament schedules to your Google Calendar. No more worrying about missing an important match or scrambling to find the latest information – Tournacat takes care of it all for you.
Never Miss a Match Again #
By using Tournacat, you gain the peace of mind that comes with never missing a match. You'll receive timely reminders and notifications about upcoming Rocket League tournaments directly in your Google Calendar.
Whether you're a fan cheering from the sidelines or a gamer looking to stay informed, Tournacat ensures that you're always in the loop and ready to witness the exhilarating moments that Rocket League Esports has to offer.
Don't let the hassle of tracking tournament schedules hold you back. Embrace the convenience and reliability of Tournacat, and embark on a journey where you never miss another match again. Stay tuned for our next section, where we explore the incredible benefits of using Tournacat in more detail. Get ready to level up your Rocket League Esports experience!
How to Set Up Tournacat #
Setting up Tournacat to streamline your Rocket League tournament experience is a breeze. Follow these step-by-step instructions to get started:
Install Tournacat: Visit the Google Workspace Marketplace and click on the "Install" button to add it to your Google Calendar.
Grant Permissions: Once Tournacat is installed, grant the necessary permissions for it to sync tournament schedules with your Google Calendar. Rest assured, Tournacat prioritizes your privacy and only accesses the information required to provide its services.
Access Tournacat: Open your Google Calendar and look for the Tournacat tab or icon on the sidebar. Click on it to launch the Tournacat interface.
Customize Your Preferences: Explore the user-friendly interface of Tournacat, where you'll find various customization options to tailor the experience to your liking. Personalize your calendar display options to suit your preferences.
Sync Tournament Schedules: Tournacat will automatically sync upcoming Rocket League tournament schedules to your Google Calendar. You don't have to lift a finger or worry about missing any crucial matches.
Maximizing the Utility of Tournacat #
To make the most out of Tournacat and enhance your Rocket League tournament tracking experience, consider these tips and tricks:
Stay Organized: Create dedicated calendars or color-coded labels within Google Calendar to differentiate between various tournaments or regions. This way, you can easily identify and manage your Rocket League events.
Set Reminder Preferences: Experiment with different reminder settings to find what works best for you.
The Benefits of Using Tournacat #
Tournacat offers a range of benefits that enhance your Rocket League tournament tracking experience. Let's take a closer look:
Convenient Syncing of Tournament Schedules #
Tournacat eliminates the hassle of manually updating your calendar with Rocket League tournament schedules. With automatic syncing, you can rely on Tournacat to keep your Google Calendar up-to-date with the latest information, ensuring you never miss a match again.
Flexibility Across Devices #
Access your Google Calendar, including your synced tournament schedules, across various devices. Whether you're at home, on the go, or even in the midst of a gaming session, Tournacat allows you to stay connected and in tune with the Rocket League Esports action, right from your preferred device.
Effective Time Management and Prioritization #
Tournacat empowers you to plan your time effectively and prioritize matches according to your preferences. By having tournament schedules seamlessly integrated into your calendar, you can organize your day, avoid scheduling conflicts, and allocate dedicated time to fully immerse yourself in the Rocket League Esports experience.
Conclusion #
Staying updated with Rocket League tournament times is vital for any Esports enthusiast. With Tournacat, you can effortlessly manage and track these tournaments with ease. By providing step-by-step instructions for setup, highlighting the user-friendly interface and customization options, and sharing tips for maximizing its utility, Tournacat ensures that you never miss another match in the exciting world of Rocket League Esports.
Embrace the convenience, flexibility, and time-saving benefits of Tournacat. Give it a try and experience the thrill of being a part of every epic Rocket League match.
Start for Free