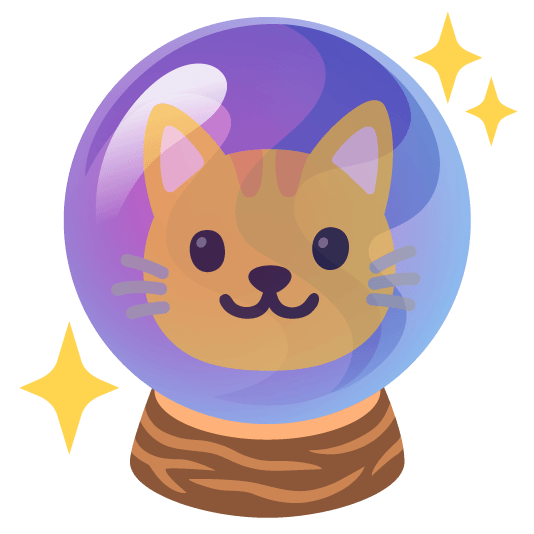 Tournacat
Start for Free
Install add-on with 1-click
Automatic sync tournaments to calendar
Receive notifications for upcoming matches
📆 Google Calendar + 🕹️ Esports Schedules = 😻 Tournacat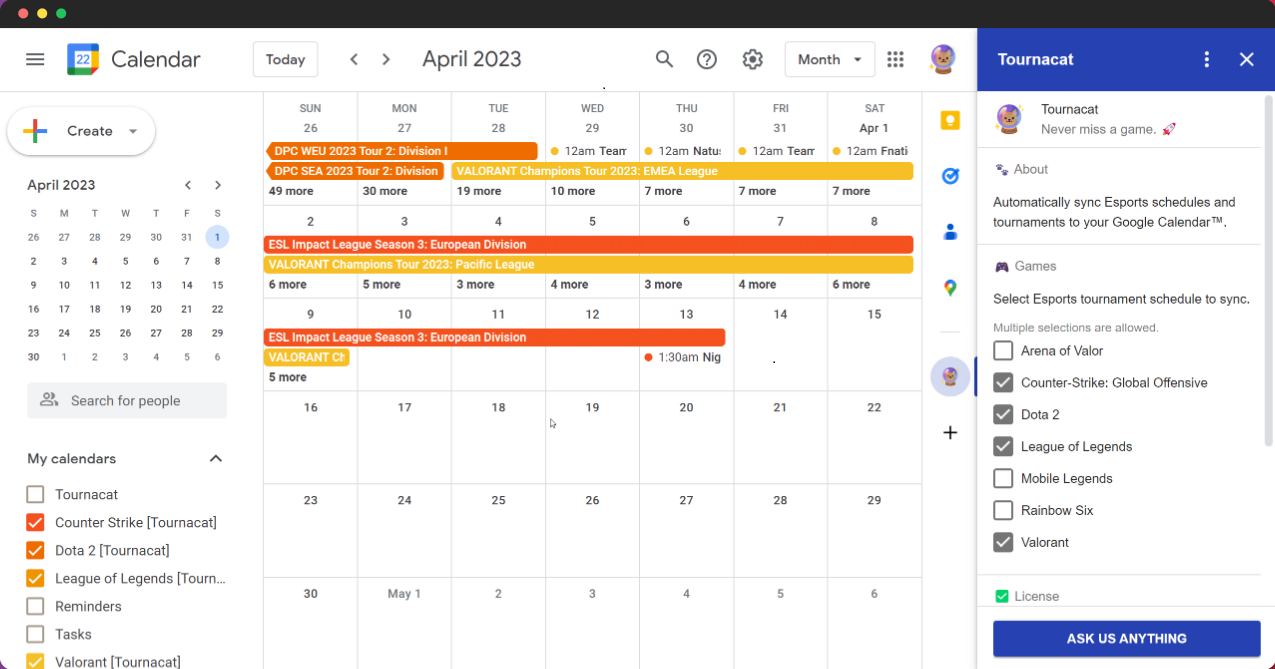 👋 Goodbye Manual Update #
Are you tired of manually adding Esports events to your calendar? With just a click, you can seamlessly integrate Tournacat with your existing Google Calendar.
Once you've installed Tournacat, our calendar sync will kick in and work its wonders automatically. Sit back, relax, and watch as your favorite Esports tournaments effortlessly appear in your Google Calendar. ✨🛋️
🎮 Wide Games Coverage #
Looking for the League of Legends Worlds schedule? Whether it is the Valorant Esports schedule or any Dota 2 tournament, we've got you covered!
We support a wide range of popular Esports titles, including Dota 2, Counter-Strike, League of Legends, Valorant, and more!
📆 Always Up-to-date #
You get access to the latest competitive Esports events, no matter what games you love. We'll always serve you with the most up-to-date info on tournaments and matches – whether you're a hardcore gamer or just a fan.
Got more questions? Take a look at our FAQs.
Ready to take your Esports experience to the next level?
⚡ Try Pro for Free